Skill´s Development
Soft Skills Training
As a complement to academic training, GIAP offers training services in soft skills that can contribute to better adaptation and personal, academic and professional success; to the development and the validation of a personal portfolio; and citizenship and social responsibility.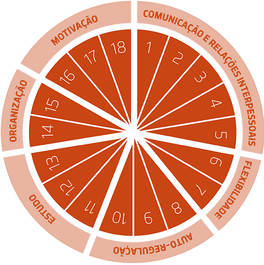 View Schedule
Participation Fees
Participation Rules
Volunteer Programme
The P.PORTO Volunteer Program encourages social and civic engagement through participation in extracurricular projects that promote the acquisition of specific knowledge and skills and, at the same time, which can contribute to social changes and changes in contexts.
Volunteering, accompanied by GIAP, builds networking opportunities, such as: the appreciation of learning and training in a real contexts; the acquisition and sharing of new knowledge and information; the exploration of a vocational and professional project; CV enrichment and the strengthening the network of contacts; the development of personal and social skills; and the development of critical and personal exercises of citizenship.
The P.PORTO Volunteer Program has three areas of intervention: 1. STUDENT MEDIATORS - with a methodology where students support is provided by students; 2. LEADERSHIP AND SOCIAL ENTREPRENEURSHIP - for social and environmental development and sustainability, focused on communication, cooperation and shared decision-making processes; 3. COMMUNITY AND CITIZENSHIP - implemented in collaboration with external organizations, which promote social and community volunteer programmes.
Application of Projects in Process
P.PORTO@CaseCOMPETITION
Starting with a challenge given by a Company to a multidisciplinary team of five students, P.PORTO@CaseCompetition seeks to achieve concrete and innovative solutions. The challenge covers different themes, in scientific and technological, organizational, social or environmental areas.
The main objective is to look at the problem from an innovative and strategic perspective and present solutions. At the same time, there are also teacher consultancy moments, meet-ups with companies and the competing teams, and workshops on soft skills promoted by GIAP. The winning team receives an opportunity to carry out an extracurricular internship to develop the product/idea.